A group of PHD research scholars from various parts of the country attended a week-long workshop in Open Source Software (OSS) for Social Science Research on 16-20 June.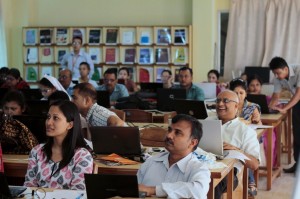 The Vice Chancellor of Guwahati University Prof Mridul Hazarika and Vice Chancellor of ADBU Dr Stephen Mavely chaired the valedictory function of the weeklong workshop jointly held in collaboration with the Indian Council of Social Science Research ICSSR-NERC, at its Azara campus on 20 June.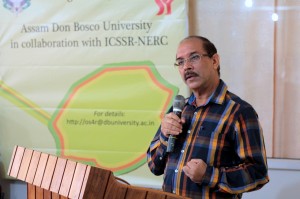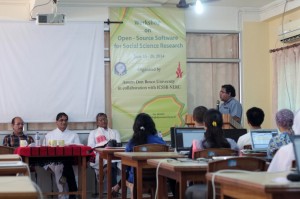 Twenty-eight research scholars from several parts of India participated in the day long workshops on OSS specifically related to Social Science Research. "As an international organization we took a worldwide decision in 2010 to promote Open Source Software in all our institutions," said Dr Mavely recalling the first OSS workshop held at the ADBU organized by ProVC Fr Joseph Nellanattu in 2010.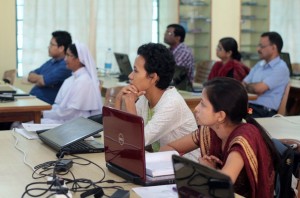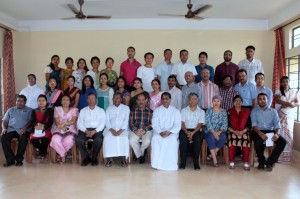 The five-day workshop trained participants with necessary OSS research tools, skills and instructions for basic statistical procedures in analyzing data and create formats for research reporting. The methodology of the workshop included lectures, presentations and hands-on computer lab practical sessions. Every participant received a pendrive loaded
with relevant OSS package used during the workshop, as well as a DVD with several sessions of Spoken Tutorial Lessons on Open Source Software. Organizer of the workshop Education department head, Dr Paul Pudussery presented the contents of the workshop which included Craft of Research, Libre Office applications for word processing, spreadsheet, and statistics, Designing Google Survey for data collection, PSPP for data analysis, CamStudio for making demo video presentations, and concluded with training in Kdenlive for audio and video editing. ADBU held its first workshop in Open Source Software this year in February. It was followed up with the current workshop in June to be followed up with a third workshop this year in October. All the resource persons for the workshop were from the ADBU faculty. At the valedictory function, workshop participants Deepa Sharma from North Bengal University and Charles Mhonthung Ezung Vice Principal of Emmanuel College Dimapur, Nagaland thanked the organizers for organizing the workshop.