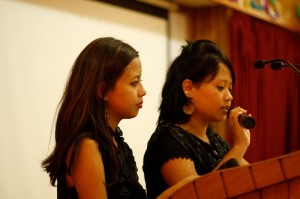 Don Bosco Institute of Social Sciences organized Freshers' Social yesterday at the Conference Hall. The Freshers Social, held immediately after the inauguration of Masters in Educational Leadership, began with a welcome speech by Eurasia, a student of MPC.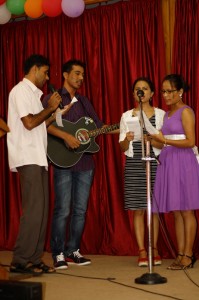 Fr. Lijo and co. presented a beautiful song dedicated to the Freshers , composed and arranged by Fr. Lijo himself. A song that made each and every fresher feel special and great for having joined Don Bosco University.
This was followed by a soulful song performed by Viketo Zhimo, which lifted up the spirit of being a member of this education community where everyone is ready to lend a shoulder to raise others up.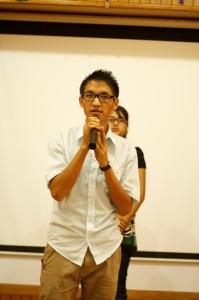 Then there was a heart throbbing
Jhumur Dance performed by Dung Dung and his dance troupe.
Speaking on this occasion, the Director of DBISS, Ms. Riju Sharma extended a hearty welcome to the Freshers and invited everyone in the room to have a good time and enjoy the afternoon.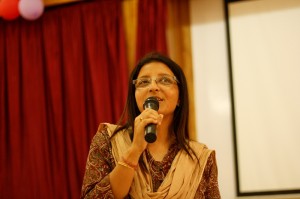 The afternoon programme was filled with group singings, rock song, dances, DBISS News and selection of Miss and Mister Freshers.
Hazel Wahlang, a student of MSW was crowned as Miss Fresher and Rovikolie from MPC was selected as Mister Fresher.