After successfully organizing the first Inter College Drama Competition last year for colleges in Guwahati, Rangayan, the Dramatics Club of Don Bosco College of Engineering & Technology (DBCET), Azara, Guwahati organized the first All Assam Inter College Drama competition, 17 August. Christened "Curtain Call" the drama festival featured seven Colleges from all over Assam.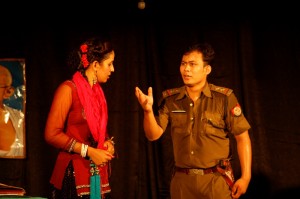 "All dramas presented were on socially relevant themes and received great applause from the audience," said Faculty Coordinator of the event Prof. Jesif Ahmed.
The coveted first prize including Rs.15,000, certificate and trophy went to MNC Girls College, Nalbari.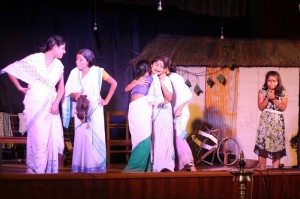 The host college DBCET bagged the first runner up price of Rs. 10,000, certificate and trophy while the second runner up Assam Engineering College, Guwahati got Rs. 7,000, certificate and trophy.
Best actor award was presented to Bikasjyoti Hazarika of Jorhat Institute of Science & Technology, and Antara Hussain of Cotton College Guwahati was declared best actress.
The best director award was given to Pinhas Nargis Ishmail of MNC Balika Mahavidyalay, Nalbari.
Besides the dignitaries of Assam Don Bosco University and DBCET principal, the chief guest of the event was prominent cine personality Pranjal Saikia along with guest of honour eminent actress Chetna Das.
Theatre personalities Mr Naren Kalita and Kushal Krisna Debgoswami were judges for the day long event.
"The main aim of Rangayan Club is to show case the drama enthusiasts and other performing arts enthusiasts to the stage, where students can develop their arts and prove their talent to the world," says the principal of DBCET Prof. Manoranjan Kalita.
The drama club president Parjanya Kaushik adds, "Rangayan believes that drama and its various forms and genre provide students with a common platform where they can showcase their thoughts, dreams, creativity and emotions."
The Dramatics club Secretary Bishal Phukan was ably assisted by scores of enthusiastic volunteers.
The anchors for the event were: Achinta Sarma & Jyotishna Choudhury, and Shakeen A Wahab & Manash Pratim Mahanta of EEE 7th semester.