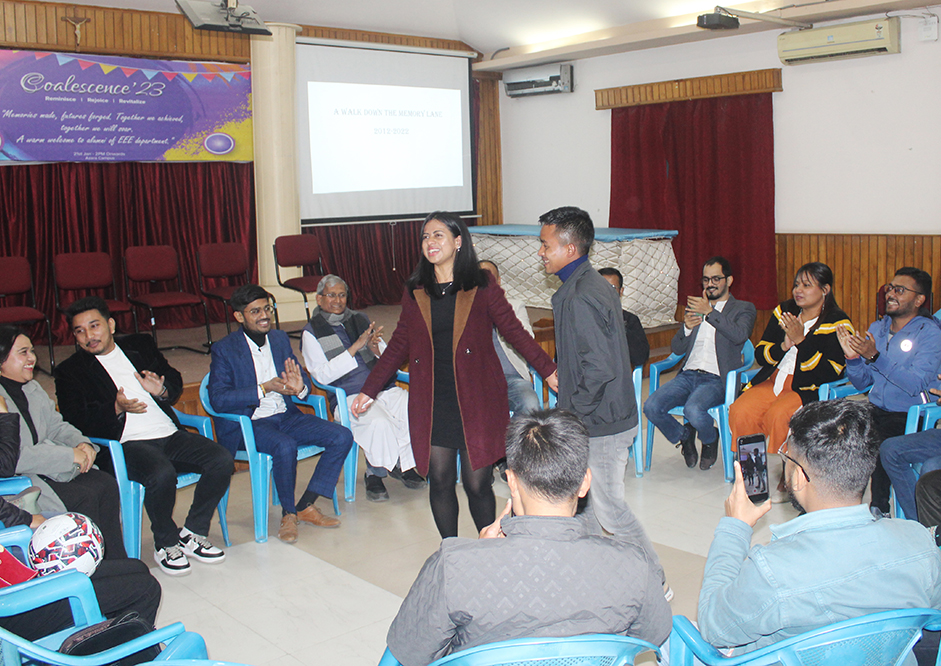 On 21 January 2023 at the Azara Campus, the Electrical and Electronics Engineering Department hosted the second edition of the departmental Alumni meet, christened COALESCENCE'23.
The graduates from 2012 to 2022 were invited to attend the event, of which a total of 16 distinguished alumni marked their presence at the meet and were filled with nostalgia as they cherished their experiences and memories of their time spent on the campus. It has been ten years since the first batch of the department of Electrical and Electronics Engineering graduated in 2012.
The event began at 2:00 pm with lunch, followed by a comprehensive lineup of sessions and activities planned to rejuvenate their union. The alumni were welcomed by Dr. Bikramjit Goswami, Head of the Department, who expressed his appreciation for their support of their alma mater and the contributions they have made to their society. The Director of the School of Technology, Prof. Manoranjan Kalita addressed the Alumni members, congratulating them on their professional success and asking them to keep in touch with the University for the benefit of the present students.
Alumni pledged their unwavering support and readiness to keep in touch with the department and the University in the future. Alumni also provided insights and helpful advice to the current students. A proposal for the formation of the EEE Alumni Association was made with an annual corpus fund from Alumni for planning and organizing various future events. The meet concluded with a congratulatory note from the department praising the alumni for setting a high bar for themselves as well as for the juniors.