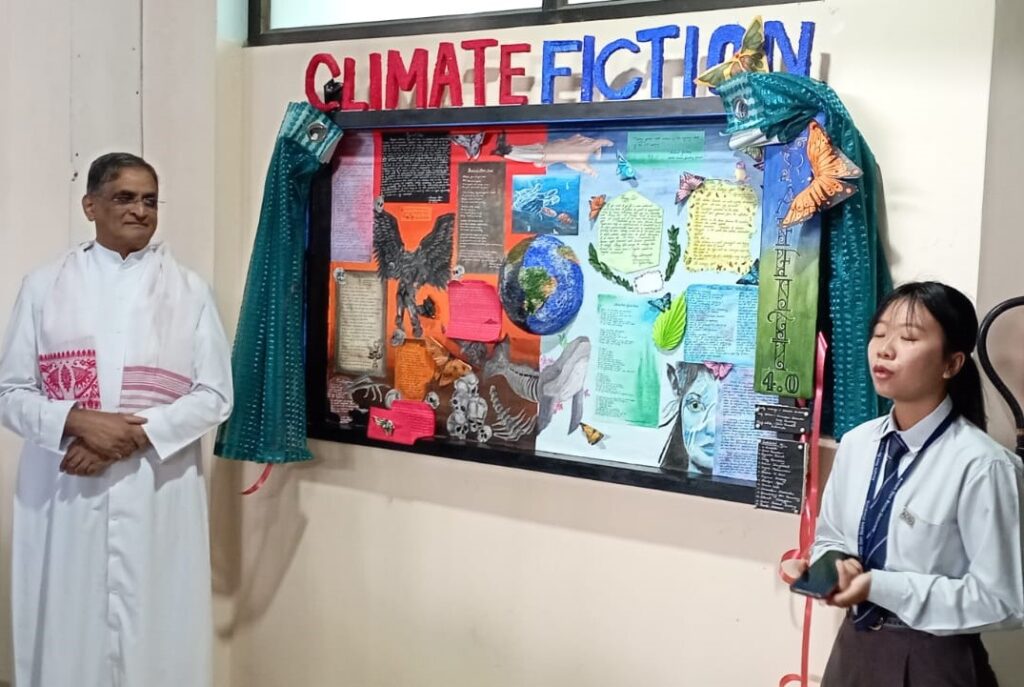 The Department of English's Wall Magazine, Graffiti 4th Edition was inaugurated by the Vice Chancellor, Fr. Stephen Mavely on 31 March 2023.
The colorful and graphic magazine was prepared on the theme CLIMATE FICTIONreflecting on the implication of environmental damage, a dystopian vision, of the world through human conduct. Nevertheless, the Magazine also points out several utopian possibilities that human beings can adopt to save our environment.
A team of dedicated student editors led by the faculty Ms. Nandita Bordoloi were involved in its design and final output. It was an evening, after class hours work of almost two months. The short inaugural programme included deliberation on the themes by editors, instrumental song on Climate consciousness by Mr. Gunjan Das, Asst. Professor and Johusa Richard Suchiang, with a short reflection on the theme by the Vice Chancellor.
There were about 300 participants from the Department.