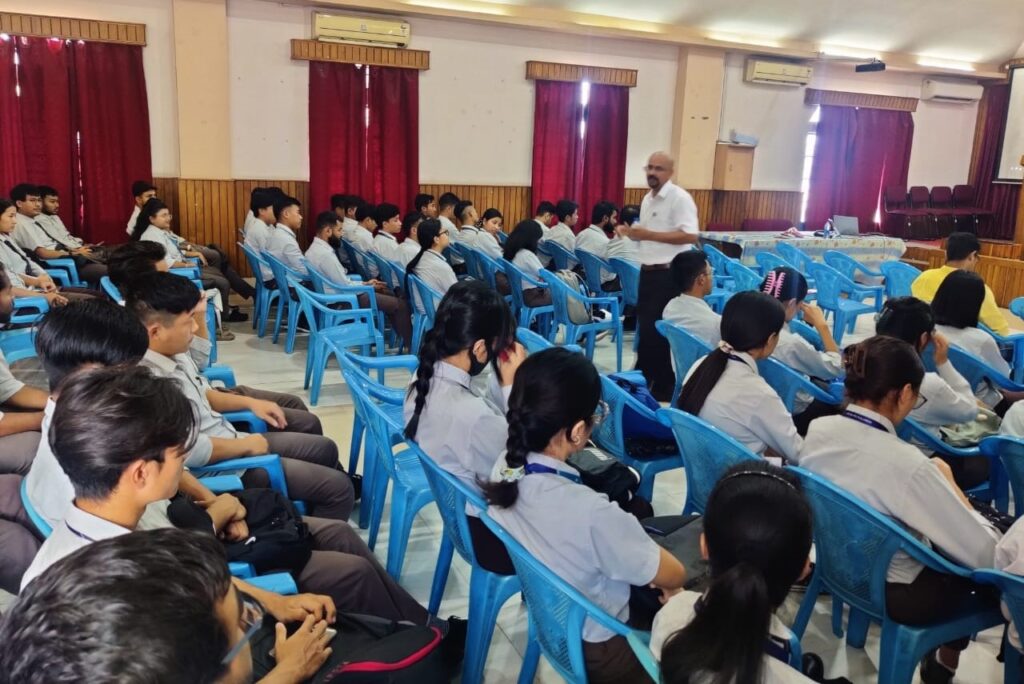 A career guidance talk was organized for the final year students of B.Tech in Civil Engineering on 27th April 2023.
The resource person was Mr. Sarat Roy, an industrial expert in the field of quality and manufacturing excellence with innovative ideas for FMCG companies. He is a career coach and working as a plant operational manager in Annapurna Group. The talk was aimed at providing valuable insights and guidance to the students on how to build a successful career in industry.
Mr. Roy started by emphasizing the importance of having a clear vision and a goal in life. He highlighted that it is essential to understand one's strengths and weaknesses and how to leverage them to achieve success in the industry. He also stressed the need to be proactive in acquiring new skills and knowledge to stay ahead of the competition.
During the talk, Mr. Roy shared his own experiences and insights on how to navigate the industry and build a successful career. He discussed the importance of building a strong network, maintaining good relationships with people in the industry, and developing a positive attitude towards work.
In addition, Mr. Roy also spoke about the importance of work-life balance and maintaining good mental and physical health. He emphasized that taking care of oneself is essential for productivity and success in the long run. The talk was well received by the students, who found it informative and inspiring.