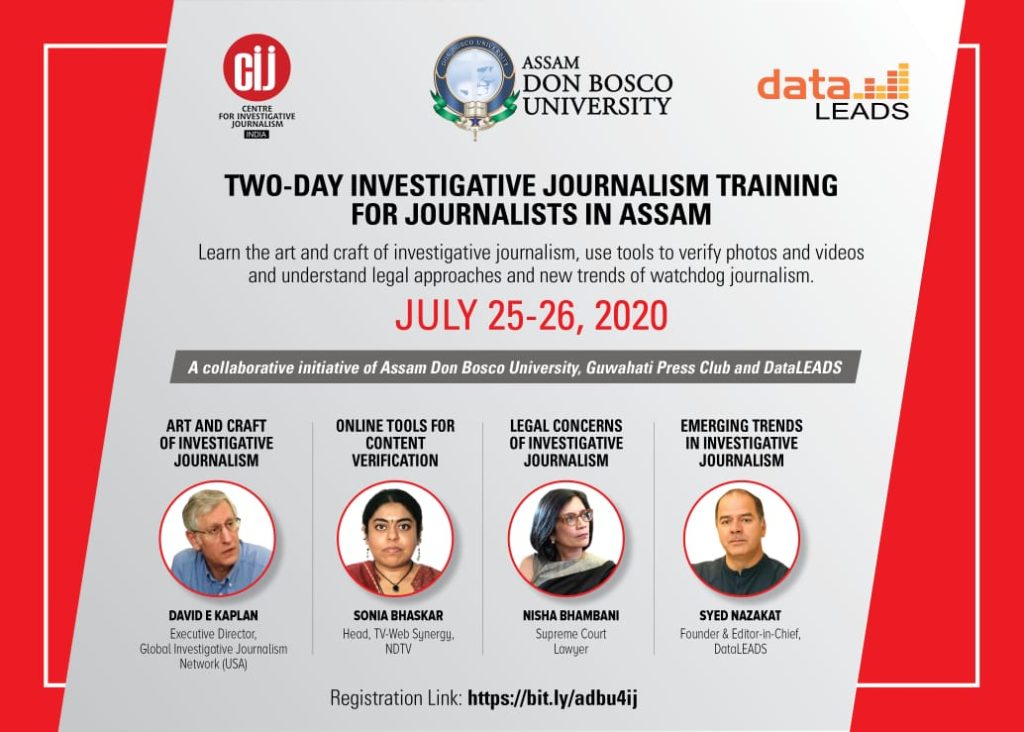 The Department of Mass Communication and BRIC is organising an Online Capacity Building Training on Investigative Journalism for journalists of Assam on 25 and 26 July from 09:00 am – 11:00 am (2 hours a day). The training program is supported by Guwahati Press Club, Centre for Investigative Journalism (India) and dataLEADS. This training program aims to build the reporting capacity and improve the content produced by the journalists on investigative reporting.

The resource persons for the two-day program are Mr. David Kaplan, Executive Director, Global Investigative Journalism Network (GIJN); Ms. Sonia Bhaskar, Head of TV-Web Synergy, NDTV and Trainer
Google News Initiative India Training Network; Ms. Nisha Bhambani, Senior Advocate (New Delhi); and Mr. Syed Nazakat, Founder and Editor-In-Chief, dataLEADS.