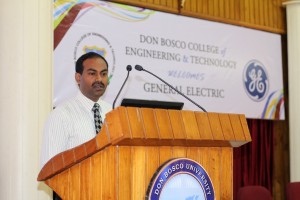 General Electric, a major multi-national corporation and a global leader in technology today conducted Campus Recruitment at Don Bosco College of Engineering and Technology. GE team
was headed by Mr. Susil Subudhi, General Manager of East India, and was accompanied by Mr. Shibananda Singh and Mr. Dhananjoy Baruah.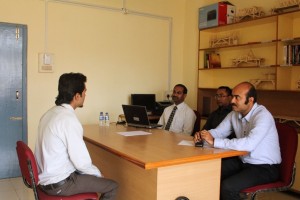 It was a day long process involving interaction with the students and a presentation about the corporation in the morning and a multiple round of interviews. A total of 15 students were selected and appeared for personal interview round.
Results are expected shortly.