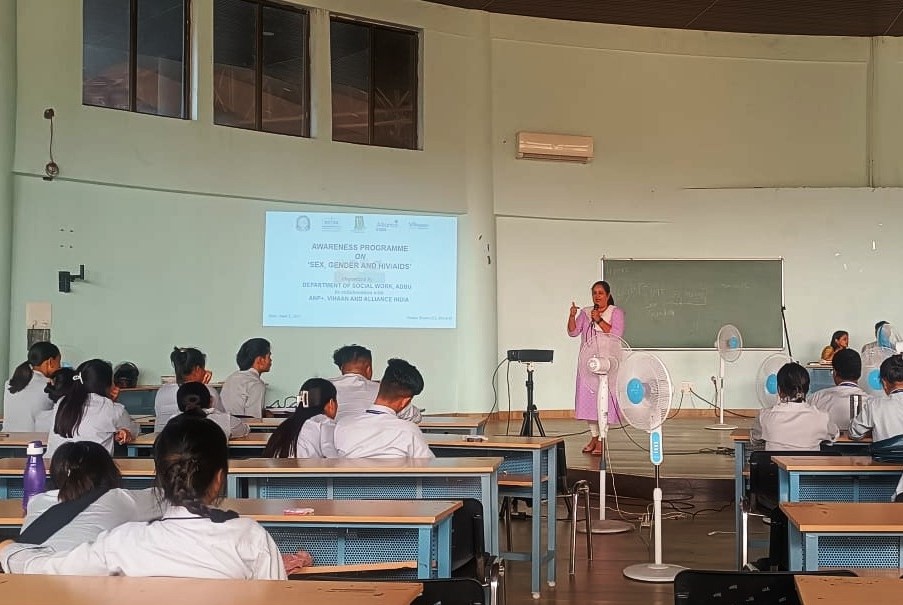 On 6th June 2023, the Department of Social Work in collaboration with Assam Network of Positive People (ANP+), Vihaan, and Alliance India, organized an Awareness Programme on Sex, Gender and HIV/AIDS and explored the scope of social work intervention.
Ms Sunayana Bhattacharjee, State Programme Manager, ANP+, spoke about the mode of HIV transmission and highlighted the most vulnerable group of people who can be affected by HIV/AIDS. This was followed by a talk by Mr. Prasanta Ojha, Linkage Coordinator, Alliance India who focused on sex and gender, their differences, and characteristics as per societal expectations. He also spoke about domestic violence, marital rape, and LGBTQ+ issues.
Finally, Ms Jahnabi Goswami, Founder of ANP+, presented the magnitude of HIV in the Northeastern States of India.