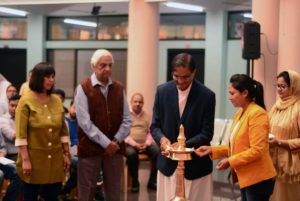 The University held its annual Appreciation Day on 25th November 2017 at Tapesia Campus.
This is a day kept aside every year for the University's staff and faculty to get together along with their families, to sit down and have a fun day with various party games, dramas, skit and lunch together. It is observed as a day of appreciation of each and every member's contribution towards the development of the University.
This year's programme included tug of war, dances, antakshari, skit and group songs. Addressing the gathering and thanking all the members for their contributions, Fr. Stephen Mavely, the Vice Chancellor said, " We are not a group of perfect people who are working together; we all have weaknesses, faults; but, the University accepts us with all our imperfections. We work together as a team, recognizing and appreciating the strengths of each member  – this is where our strength as a University lies".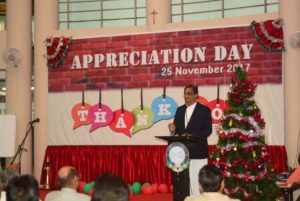 For more photos kindly visit our Facebook Page