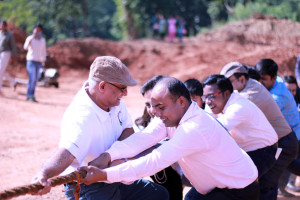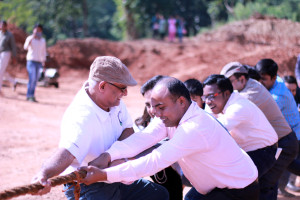 On 29th November, the whole University team with their families got together at the Tapesia Campus of the University to celebrate and appreciate the achievements made by every team member of the University at all levels as the year 2015 coming to a close.
With each member of the University team working in different areas at different levels, the Appreciation Day is the perfect day to say hello to other team members, to sit down, chat and have a good time with each other.
And also this is the day, the management gets to thank each and every team member of the University for their contribution towards the development of the University.
The day long programme began with a prayer song followed by readings from the holy books of different religions. Tug of War, Magic shows & Puppet shows for the kids, fishing competition in the University's Fish Pond, a sumptuous lunch  and a Comedy performed by Jesif Ahmed and friends filled the day with laughter, joy and much love.