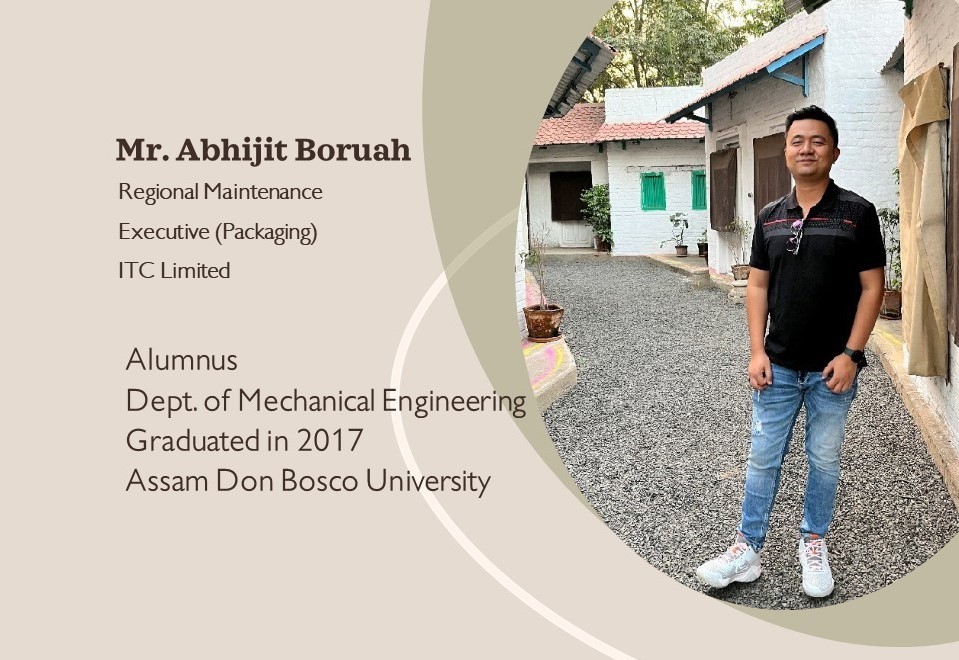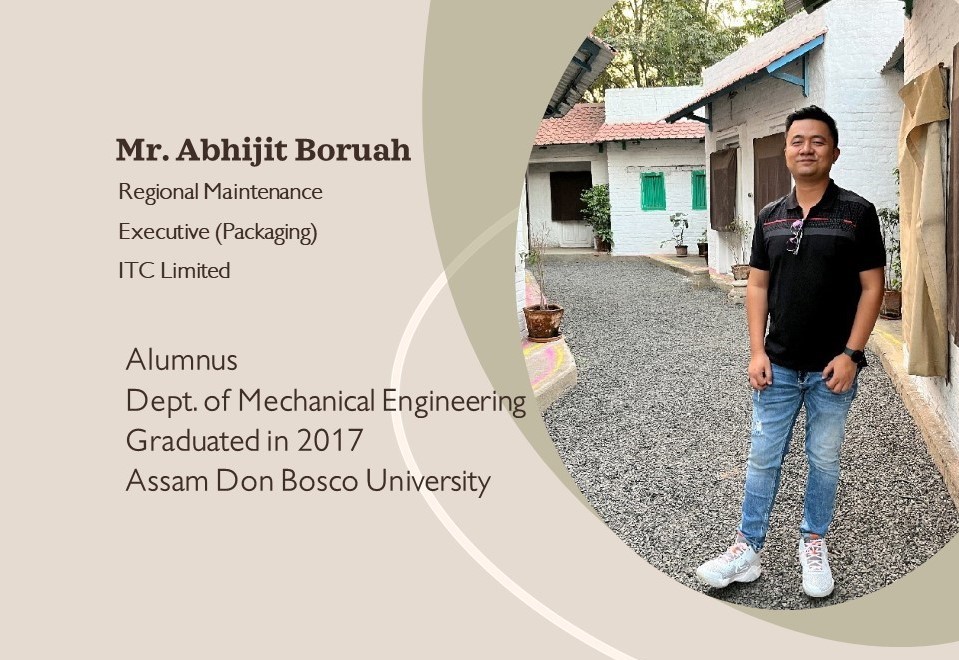 The Department of Mechanical Engineering organized an interaction session with one of the alumni of the Department Mr. Abhijit Boruah, Regional Maintenance Executive, ITC Limited on 7th February 2023. Mr. Boruah graduated from the University in 2017.
Introducing Mr. Boruah to the students of Mechanical Engineering, Dr. Buljit Buragohain, Head, Department of Mechanical Engineering felicitated him and thanked him for making himself available for the interaction session.
Mr. Boruah, in his talk, gave information on various segments of ITC products, processes and units, job opportunities presently available at ITC and also discussed how one can become a job creator. He further gave detailed information about the various stages of the interview he faced during his interview and eventual selection at ITC Limited. The session lasted for an hour and with Mr. Boruah answering questions from the audience as he went along.
The event was jointly coordinated by Mr. Harajit Das and Mrs. Leena Nemade.