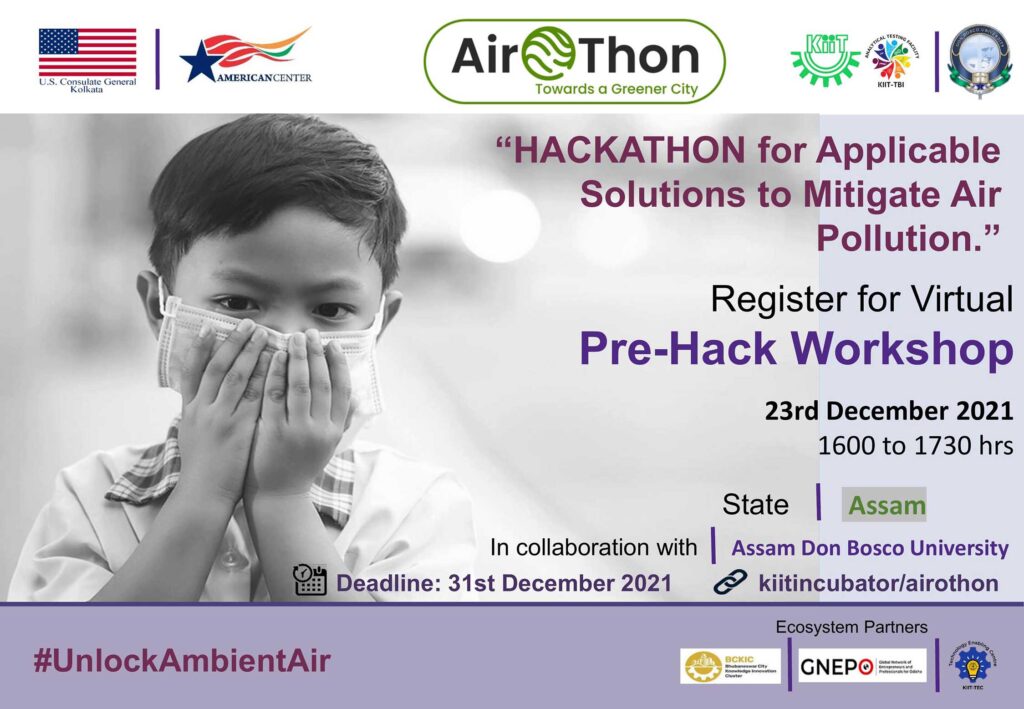 DBU Team comprising two students from BTech CSE and one student from BSc Physics from Sri Venkateshwar College, DU has been selected to compete in the next round of Airothon 2022 to be held in Kolkata. The mentor of the team Dr. Arup Baruah reported.
Team Members
1. Aakash Banerjee, B.Tech CSE 3rd Semester, Assam Don Bosco University
2. Pryankush Das, B.Tech CSE 3rd Semester, Assam Don Bosco University
3. Meemik Roy, B.Sc. Physics, 3rdSemester, Sri Venkateswara College, Delhi University 
Airothon is a 2-day hackathon for air pollution, dubbed, "AirOThon" to find practical solutions for improving air quality in urban cities. The selected teams will structure a viable solution for the impending problem of Air Pollution. AirOThon aims to ignite young minds to come together with innovative ideas that will help build a better tomorrow by taking proactive steps towards creating a carbon-negative environment. The First level of screening will be digital, based on the synopsis of the ideas submitted in the online application form. The second level of screening will be based on the physical performance of the shortlisted participants. The top three ideas that would be selected will be supported for further technical development and product piloting support for a period of 6 months, across 3 states (West Bengal, Odisha & Assam) State Focus: West Bengal, Bihar, Odisha, Jharkhand, Assam, Manipur & Sikkim.