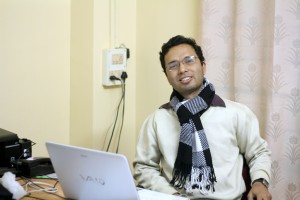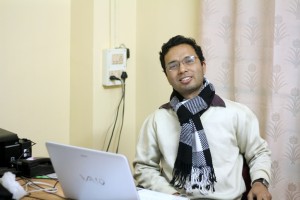 India's largest Research & Branding Company, has announced the name of Dr. Samrat Dey, Assistant Professor of Physics, Assam Don Bosco University,
as one of the winners of the 2nd Academic Brilliance Awards 2014 for faculties of colleges and universities.
Dr. Day has been selected in the 'Special Mention – Young Faculty' category which recognizes outstanding contributions made by a faculties at relatively early stages in their careers that include contributions and achievements in
teaching, research and other activities.
Dr. Dey did his M.Sc. (Physics) and Ph.D from North Eastern Hill University. He also has two other master degrees, – M.Sc. (Computer Science) and MBA – to his credit.
Throughout his academic career he has been a rank holder, being 1st class first in both B.Sc and M.Sc; he was a NEHU gold medal winner in M.Sc. He is presently working in as many as four different fields of research. He has a large number of publications in reputed national and international journals. He has also authored and edited national and international journals and books. Dr. Dey is the only recipient of the award from North East India.