Don Bosco College of Engineering & Technology, Azara Guwahati is organizing its 3rd Annual Techno-Management Festival
"Prajyukttam 2013," 6 – 9 November.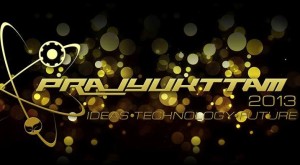 "Prajyukti" refers to technology and" Uttam" ignites the best of excellence. Thus "Prajyukttam" literally means the Best of Technology.
Some 60 colleges & schools in Guwahati are expected to participate in the events spread out over four days.
The fest promises to be the best platform to showcase the exemplary dimension created by blending brilliance with technology.
The organizers claim, this year's fest will reach out to students all over Guwahati, as they have included many school level activities and management events along with the technical and gaming events making this festival one of a kind and branding it the first techno-management festival in the state.
The fest will flag off with a mini marathon "Run for Peace" on 6th of November at dawn 5.30 from Don Bosco School, Pan Bazar to Don Bosco Technical School, Maligoan, a distance of 8 km.
The main events of the techno-management fest will be held at Azara, 7 -9 November.
Over 36 events and activities (11 events more than last year) for all types and levels of experiences will give participants the opportunity to try out their skills and kits in the events and exhibitions during the fest.
Some of the leisure attractions include: Nix (Rohan Kumar Das), the mystery magician;
Royal Enfield Motor cycle & Renault car exhibition; and DJ evening on the last day.