Workshop on Learning Disabilities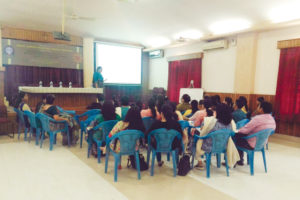 A two day workshop on 'Specific Learning Disabilities and Remedial Education', was organized by the North East Counsellors' Association (NECA) hosted by the Department of Psychology and Counselling, Assam Don Bosco University on 25-26 August, 2017.
Ms Rumana Fatehi from the Institute of Exceptional Children facilitated this two day workshop, which intended to provide relevant information to detect and provide intervention through support, services and remedial education on 'Specific Learning Disabilities'. 35 participants including special educators, teachers, clinical psychologists, counsellors and administrators from different renowned institutions of Northeast India attended the workshop.