MoU with Nanoinformatics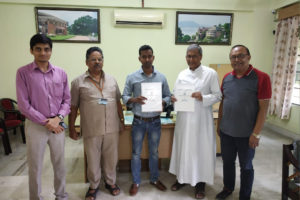 An MOU between Assam Don Bosco University and Nanoinformatics was signed on the 5th of November, 2018 at the Azara campus of the University. It was signed by Fr. Joseph Nellanatt, Pro Vice Chancellor , ADBU and Mr. Atiqure Rehman, Managing Director, Nanoinformatics, in the presence of Dr. Manoranjan Kalita, Director, School of Technology, ADBU, Dr. Sunandan Baruah, Director, Center of Excellence for Nanotechnology, Dr. Pranab Das, Head of the Department, Computer Science & IT and Mr. Shahnowaz Hussain, Training and Placement Officer, ADBU.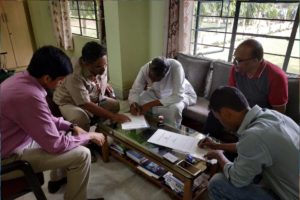 Nanoinformatics is engaged in manufacturing of IOT based ERP Solutions, research, design and development and consultancy in the field of IOT based ERP Solutions and related fields. This MOU between ADBU and NANOINFORMATICS has been signed with an objective for enhancing, within the country, the availability of highly qualified manpower in the areas of IOT based ERP Solutions. Recognizing the importance of research and development in the areas of IOT based ERP Solutions, as well as imparting industrial training to the engineering/technology/sciences students, the University has formed an association with Nanoinformatics, where in various specialized training would be given to the students and they would be assigned with live projects straight from the Industry.
In addition to research and innovation, the students will get an opportunity to work on site with the industry, thus gaining a real time experience. And those students who would be excelling in their respective projects will have an opportunity get recruited in Nanoinformatics and their cliental